[vc_row][vc_column width="1/1″][vc_single_image border_color="grey" img_link_target="_self" img_size="700×250″ image="352″][/vc_column][/vc_row][vc_row][vc_column width="1/4″][vc_column_text]History
Contact[/vc_column_text][/vc_column][vc_column width="3/4″][vc_column_text]
About
A Brief History of the Department of History and International Studies
The Department of History was founded as one of the six foundation departments of the University of Nigeria in 1960 and classes commenced on 17 October 1960. The department remained History Department until a few years later when it became the Department of History and Archaeology. This name change was necessary due to the significance of archaeological studies to the re-awakening of historical consciousness, cultural heritage and values indigenous to Nigeria. In 1981, Archaeology became a department of its own and History remained separate.
The nationalist historiographical tradition of which the department was one of the pioneers on the African historical scene provided a point of departure for understanding contemporary theories of colonial and postcolonial discourse within the Nigerian and African context.
Its core focus was on Nigerian and African history. The foundation of the department and what became the Nsukka school of history was the recognition that until the 1950s when serious scholarly interest in the study of Africa began, the subject of African history was very much terra incognita.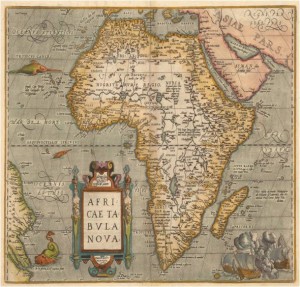 The Department has undergone further changes in nomenclature. On September 29 2004, the University Senate approved the revised programme and name change from History Department to Department of History and International Studies.
The department drew its original staff strength from scholars who had been trained overseas and within the country. The growth and expansion of the department is quite laudable. It has grown from a department of an initial 47 students to a burgeoning department of over 400 students. The faculty has also numerically increased from an initial four staff in 1960 to over seventeen academic staff today. The Department has also produced excellent graduates who have distinguished themselves in their various fields of endeavor.
[/vc_column_text][vc_separator color="grey"][/vc_column][/vc_row]